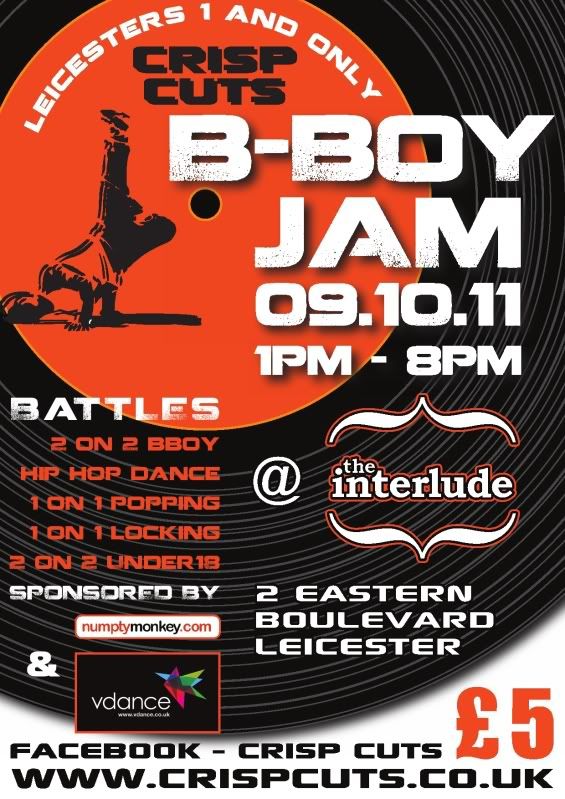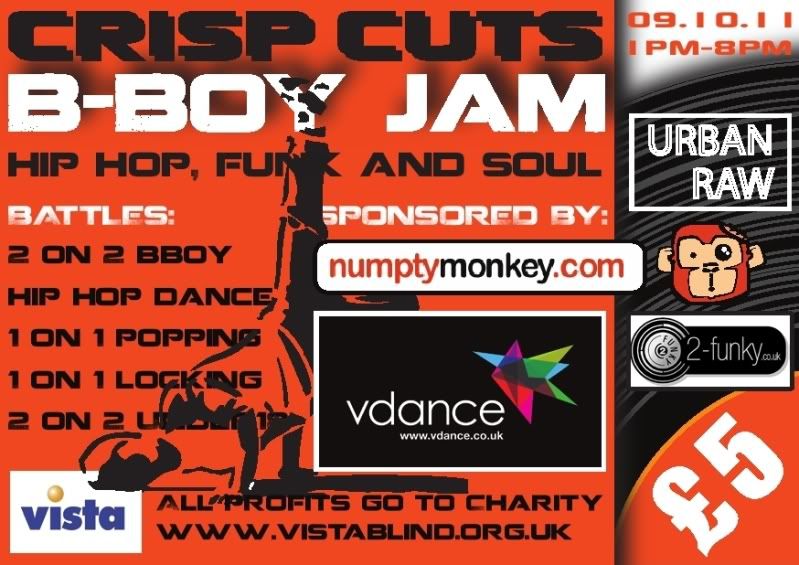 Crisp Cuts is Leicesters one and only BBoy jam!

Composed of Hip Hop dance Battles of 2on2 bboying, 1on1 Locking, 1on1 popping for all ages and 2on2 freshest Kids bboying under 18.


Bboy jams are all over the country but not in Leicester. I would love for Leicester to be a host for these type of events. The potential is there and we can grow it.

Profits will be going to Vista charity for the blind from the launch event.


9th October

1pm-8pm


The Interlude
Superfly

2 Eastern Boulavard

LE2 7DR
£5 Entry

Check:
Leicester Bboys Facebook Group for Training sessions

Our facebook page up comming Jams and Updates
Crisp Cuts
Crisp Cuts YouTube Channel
CrispCuts Gallery
Crisp Cuts BBoy Jam Event Page

www.ukbboy.info for more bboy jams across the country
www.WeFunkRadio.com for Strictly the finest in hip hop, funk & soul